Looking for a meeting room in Whitechapel? Whitechapel is a transport delight. Easy for all the team to get to and jam-packed full of great venues for your team to meet at. However looking for a meeting room can be tiresome, especially when you need to book one at the last minute. Tally Market helps you to search and book meeting rooms that meet your exact needs. You can search by location, and filter by capacity, facilities and price. We have collected a shortlist of our top 5 meeting rooms in Whitechapel available to book on Tally Market.
People's Mission Hall
The People's Mission Hall is located smack-dab in between Whitechapel and Aldgate Underground Stations on the famous Whitechapel Road. It's a beautifully designed workspace with lots of plants and quiet spots to concentrate as well as sofas to chit chat. The workspace has all the facilities you would expect of a top-notch co-working venue, including a great selection of meeting rooms. They also offer bike storage, fully stocked showers and changing rooms with GHD straighteners and Dyson hair dryers for those wanting to cycle in. What's more for the eco-conscious the building is eco-friendly with bio-diverse roofs, low LED feature lighting, 456 interior plants and x5 Carbon offset. Zero waste goes to landfill - it is recycled, composted, or converted to energy.
Meeting Rooms are available for 4 to 24 people, from £25 per hour.
Whitechapel Think Factory
Whitechapel Think Factory is located in Whitechapel & within walking distance to Whitechapel, Shadwell, Aldgate & Liverpool St stations with easy access to City of London. With a DLR, Overground, Tube and soon-to-be Crossrail the office is easily accessible to all individuals. In addition, the venue provides floor-to-ceiling natural daylight and can accommodate meetings of all sizes. Starbucks coffee is served in their cafe and our gym access is free of charge to all. Whitechapel Think Factory is the perfect space for all teams who are looking for a space that is adaptable to their needs
Meeting Rooms are available from 12 people, from £150 per hour.
Queen Mary University Enterprise Zone
Queen Mary University Enterprise Zone (QME) is an innovation hub, offering flexible, modern workspace for start-ups, with particular focus on growth and development of Digital Health, MedTech and AI SMEs, in East London. They have a range of ultra modern meeting rooms and a dedicated community manager to help you with any queries, meeting rooms, breakout space and lounges, a coffee station, drink fridge and some top notch complimentary snacks!
Meeting Rooms are available for 4 to 12 people. From £30 per hour.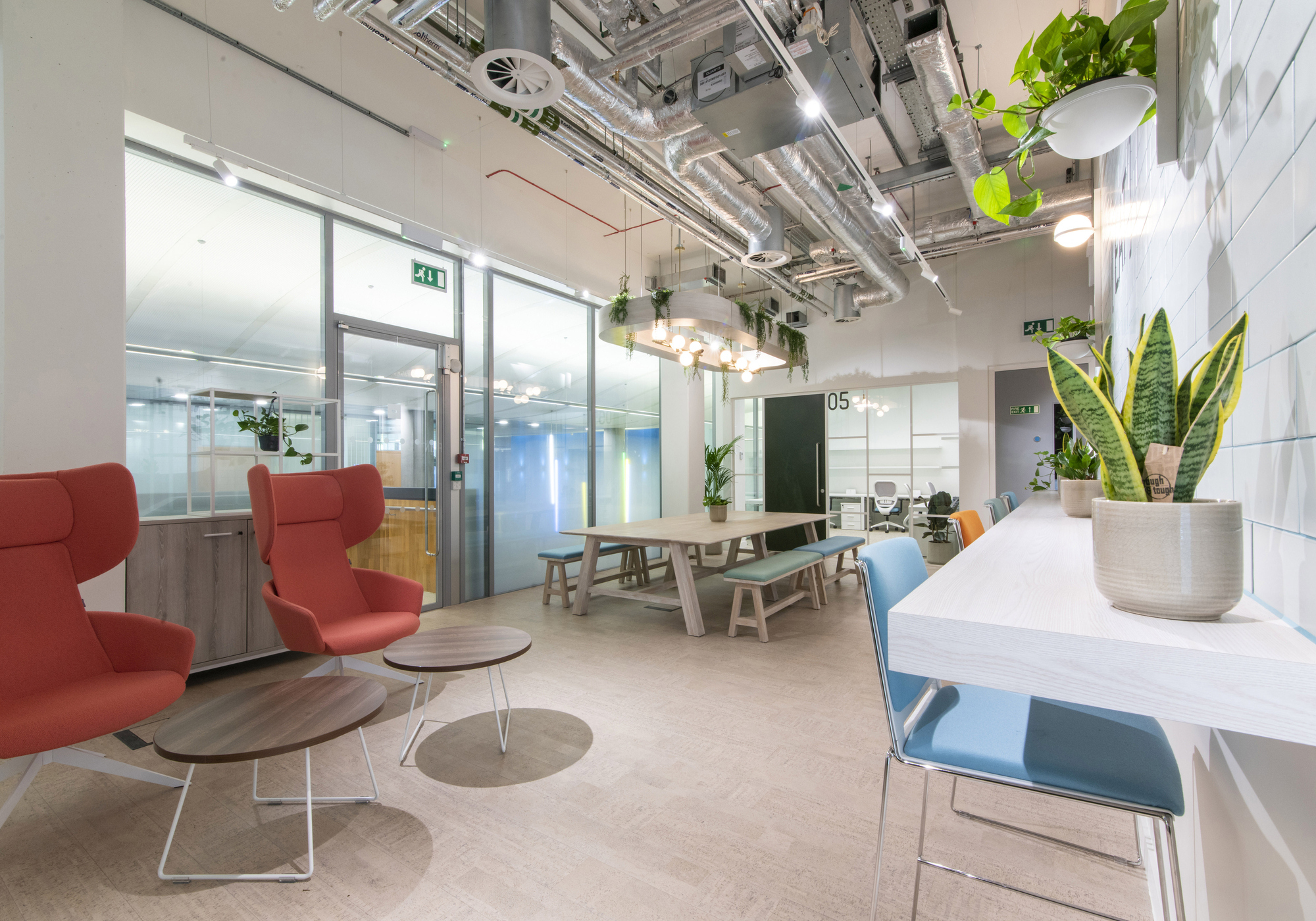 Targetspace Aldgate
Prominently located at the junction of Aldgate, Jewry Street and Fenchurch Street, Targetspace Aldgate is in a prime location. Liverpool Street, Fenchurch Street, Monument and Bank Stations are all within a short walk. Pick a meeting rooms and get ready to feel right at home with full access kitchen and unlimited coffee and tea. All their meeting rooms have video conferencing, monitors and refreshments available.
Meeting Rooms available for 6 to 8 people. From £30 per hour.
Landmark Beaufort House
Located a short walk from Beaufort House Station, Landmark Beaufort House offers a range of high-quality meeting rooms. Great for teams wanting to get together in a fresh new environment. All their meeting rooms are fully equipped with the latest technology and catering available on request.
Meeting Rooms are available for 8 to 22 people. From £65 per hour.