Missionworks is a holistic coworking space in West London- and a Tally Team favourite. The space is filled with natural light and plants, which has created a calm and inspiring work environment.
Since they opened in 2019, sustainability and mindfulness have been at the forefront of everything they do. Community manager Rebeca Toro sat down with us recently to share more about Missionworks and what makes them one of the most sustainable workspaces in London.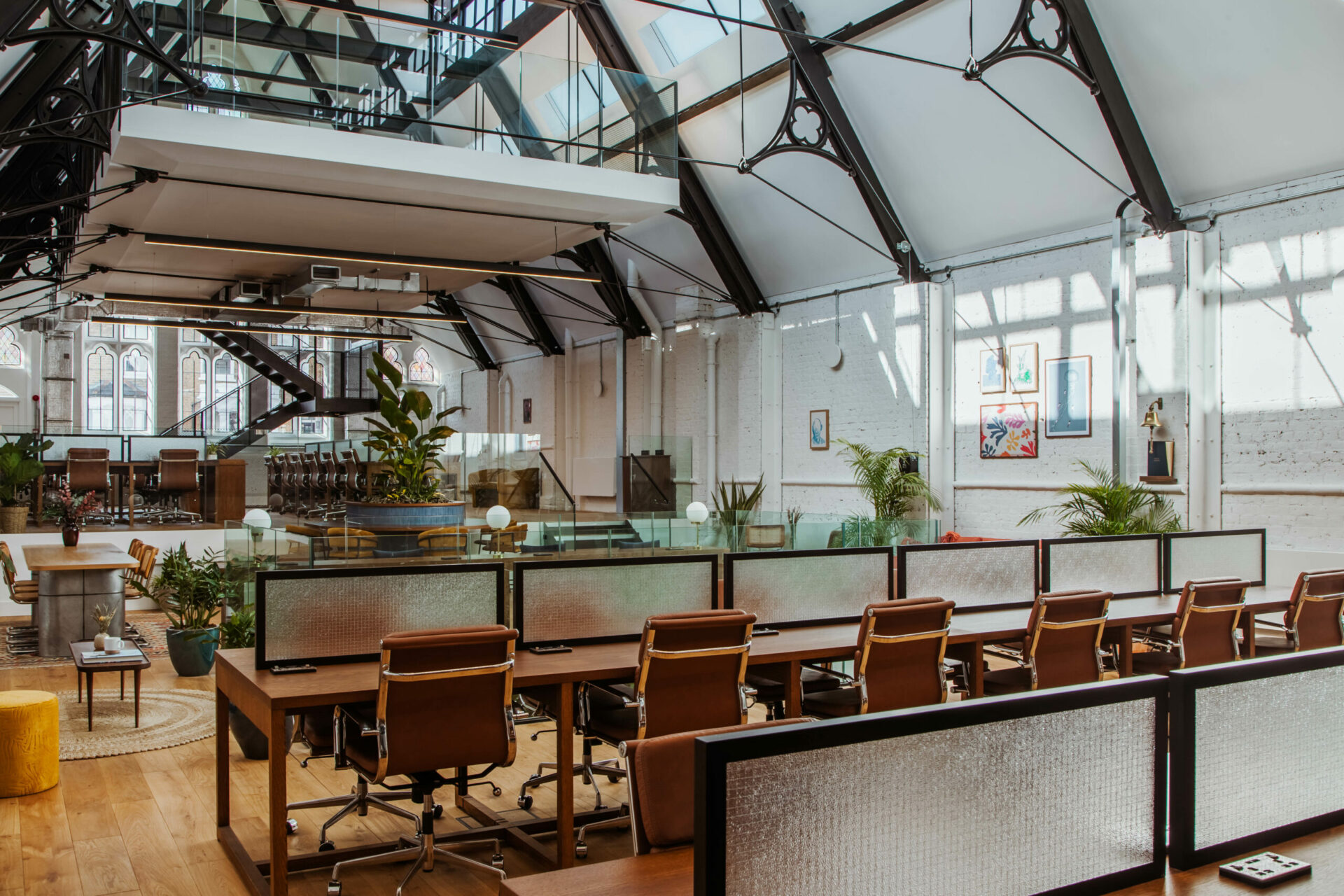 Could you tell us a bit about Missionworks sustainability journey?
From the get-go, our space has been designed to connect people to nature and promote sustainability. Our space is located inside an old Grade II listed church, during the renovation process we prioritised using natural materials which can all eventually be repurposed. We're strong believers in a circular economy and this is something we try to keep at the forefront of everything we do. For example, we have a give and take library onsite alongside a clothes donation station.
We love Missionworks so much! Could you tell us a bit more about the building design and its green credentials?
There are strong biophilic principles embedded into the design of the space, we have over 200 air purifying plants! We also use reclaimed and recycled materials wherever possible. By 2030, we're aiming to run exclusively on renewable energy and be net-zero. Any emissions that we can't avoid we'll offset. We have a zero-waste policy already in place! Waste is either recycled or converted to renewable energy through anaerobic digestion.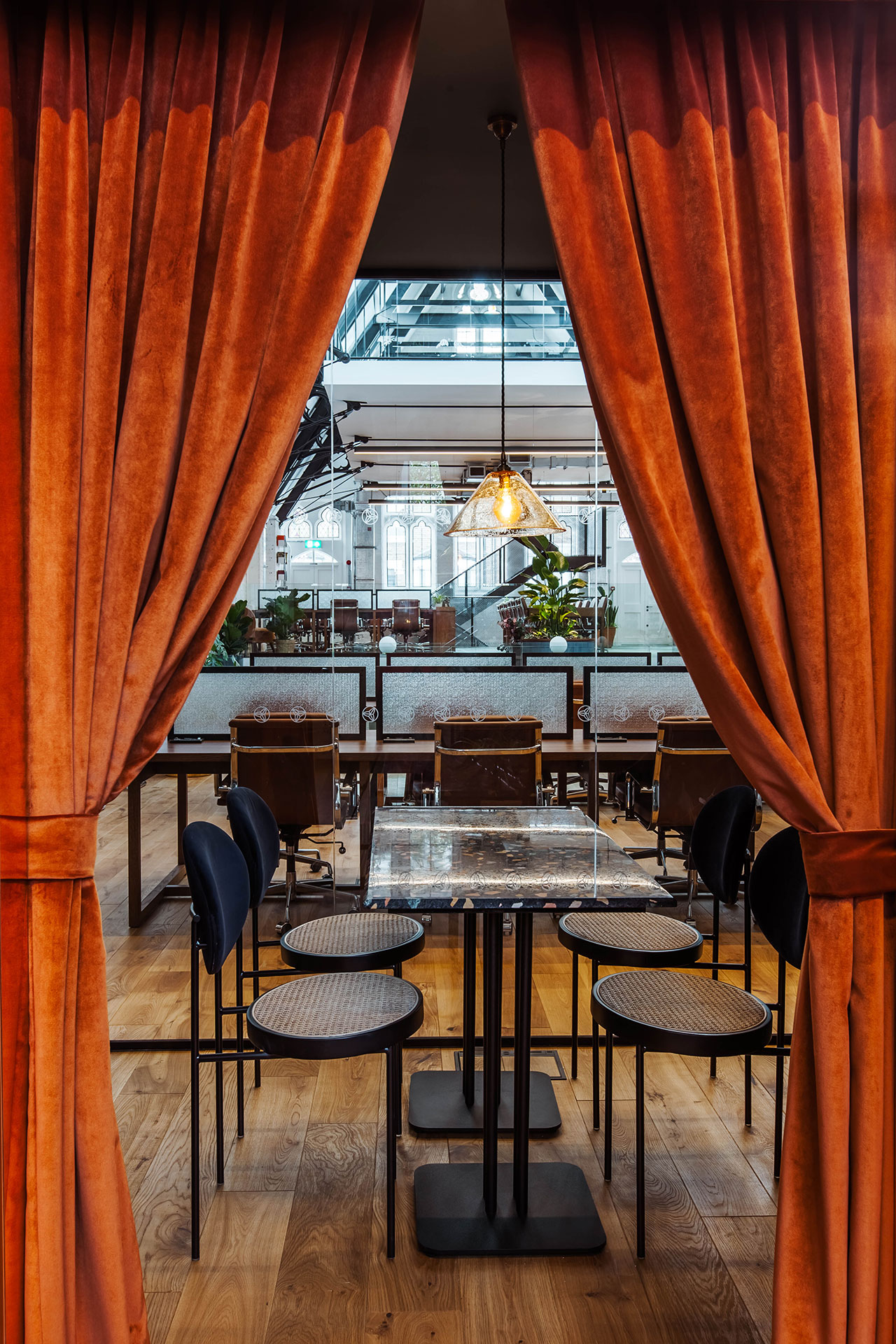 What is one thing that would surprise us about the space that the team has done to make it more sustainable?
Every time new members join, they're invited to add a plant cutting to our propagation wall, I love how this represents the growth of our community!
How do you keep Missonworks members engaged in sustainability?
We hold regular events for our members, like weekly yoga and meditation sessions. For every day that one of our members spends with a charity of their choice, we'll give that day back in credit.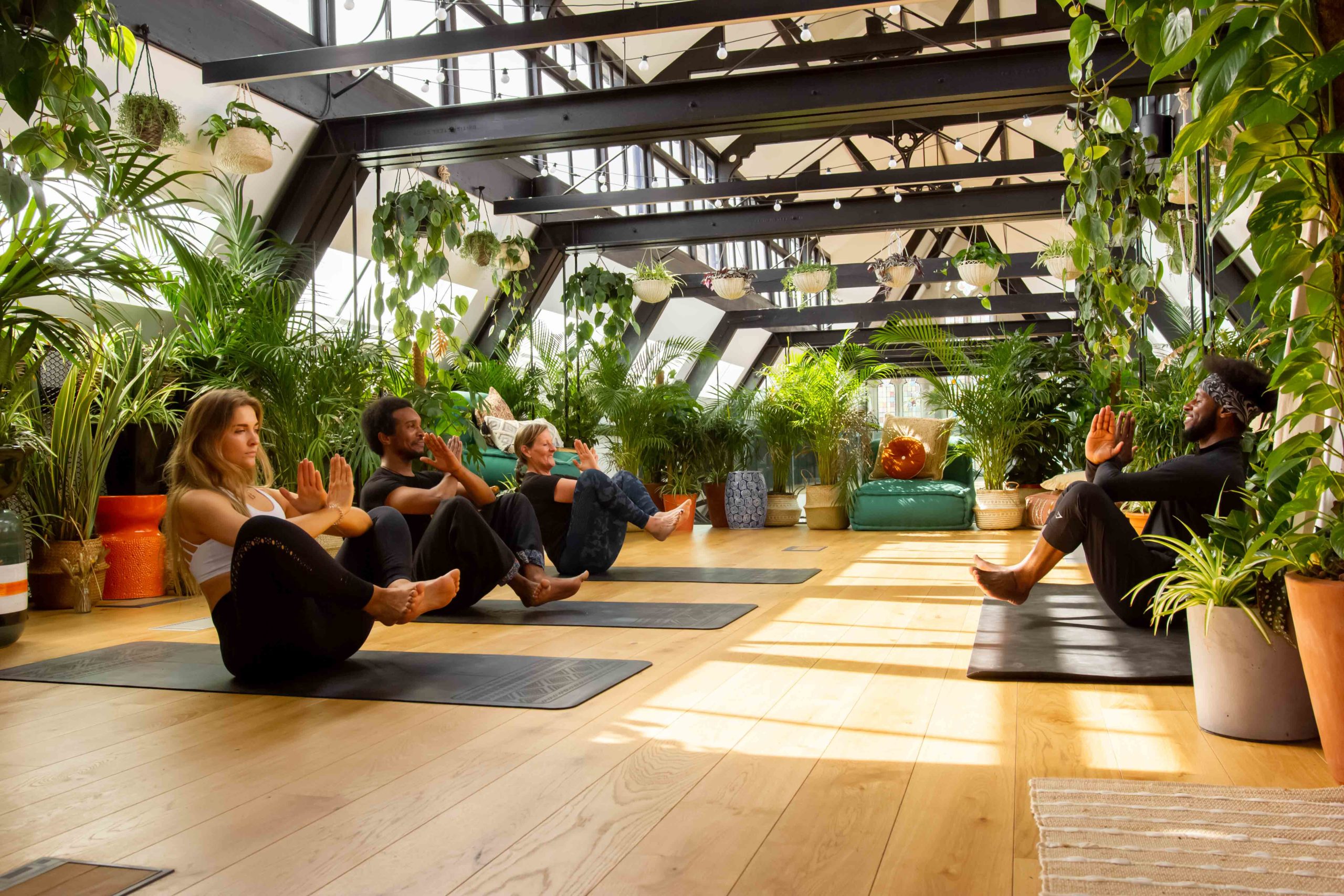 What do you think are the main benefits of working in a sustainable, purpose-driven space?
Having such a value lead approach, I think we have attracted a community of like-minded people who all help to motivate and inspire each other.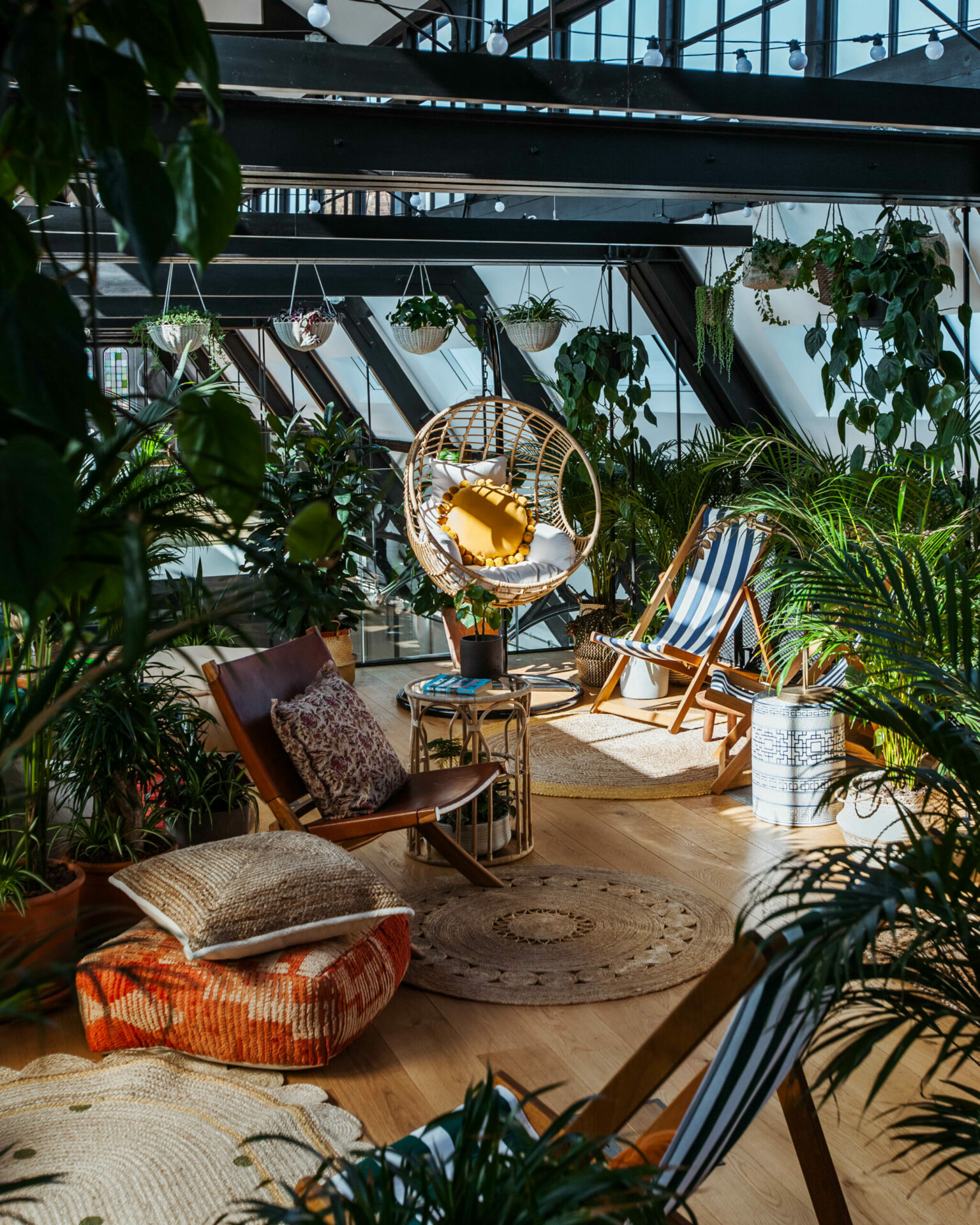 Where is your favorite spot in Missionworks to work from? (My personal favorite is the hanging garden)
I love the nest (our kitchen - cafe area) some times I sit on the sofa with my cup of tea and the blanket on my legs and it makes me feel at home (it is already my second home haha).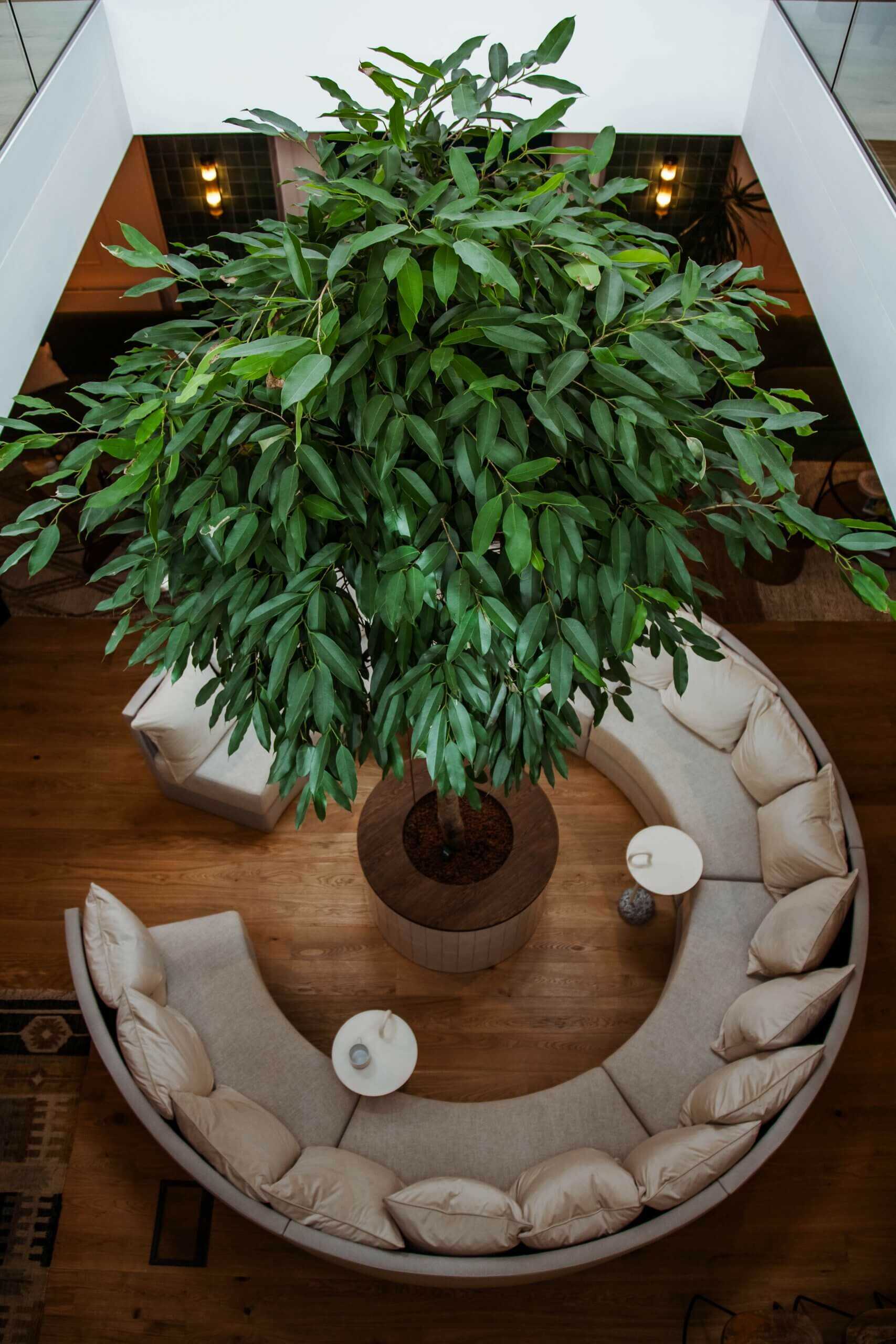 Thank you very much to Rebeca for her time! We loved learning more about Missionworks and their sustainability journey. If working from a sustainable, impact led space is important to you then look no further.
You can book day passes, meeting rooms and private offices by the day at Missionworks via Tally Market now.