Tandem is on a mission to end the transport inequality that exists between the UK's big cities and other locations by turning local transport providers into work and education shuttles.
The pandemic presented challenges for the team, having to adapt their business model during Covid and how they would manage the workspace requirements of their team.
Co-founder Tatseng Chiam sat down with us to discuss how Tally Market has been able to continually adapt to their workspace requirements as their team expands. He also imparts his wisdom on how to manage a hybrid team!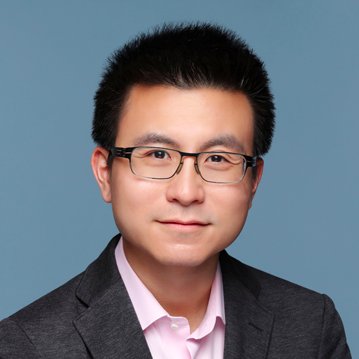 What lead you to start Ride Tandem?
The idea for Tandem was born in Rochdale when we met a group of dads looking for employment. Their nearest job opportunities were miles away and there was no viable route to get there via public transport. It got me and my co-founders thinking that there must be so many more people out there being excluded from employment by the lack of public transport infrastructure in their area. These problems don't exist in large cities.
We've now been operating for two years!
How were you handling your workspace requirements pre-Covid?
We've always had a hybrid approach to working. Back when we were a small team of three, we dotted around between spaces owned by our incubator and Google's Campus, both in London. However, as we started to grow we realised we needed a different solution.
How has Tally Market helped you as a team?
Tally Market has been great as our team continues to expand. Before, most of us were based around East London so we used the platform to book workspace there (mainly People's Mission Hall) but as we grew and more of the team wanted to meet up, we needed to look for somewhere more central to accommodate everyone. Having the flexibility to switch our centre of gravity like that has been amazing.
Has it been easy to adjust your workspace strategy through Tally Market?
So easy. We found a venue we loved (The Fulwood) and it has been great working with both the venue and Tally Market to create a package that works for us. We are currently using a private space there twice a week and are going to continue that for at least the next quarter.
What do you look for in a space to work?
The most important thing for us is somewhere that is easy for all the team to get to! Apart from that, I tend to prefer venues that have lots of different break-out spaces and phone booths. It's great to be able to cowork with my team but then go somewhere quiet and take a call when needed.
Do you have any advice for hybrid teams?
Yes, half of our company chooses to still be fully remote so we have been very careful not to create a divide between them and the people who want to meet up. One thing that has helped massively with this has been making everyone dial in on their own laptop when we have meetings where half the team is in person and the other half is remote. It makes everyone feel like they are coming in on a level playing field. So don't forget your headphones! We also organise quarterly meetups for everyone to attend which is super important from a culture perspective.
Do you have a favourite venue on the platform?
The Fulwood obviously! Being surrounded by lots of greenery is fantastic and we all love the roof terrace.
Thank you so much to Tatseng Chaim for taking the time to sit down with us and share his experience. Be sure to check out Tandem!