Goodfind is a sustainable brand directory that aims to help consumers use their purchasing power for good! They make it easy to search and shop for ethical alternatives by verifying the credentials of all the brands they work with.
We sat down with founder Nohelia Rambal to chat about her journey so far and how the Tally Market platform has helped her team.
How did you find out about Tally Market?
As an entrepreneur, I am part of various networks and it was through one of them I was first informed about Tally Market. Once we started using the platform we were amazed by how easy it was to find nice places to work all across London. We currently use it on an ad-hoc basis to come together as a team.
How does Tally Market benefit you as a small team/startup?
As a small business, we don't want to commit to any long-term leases, we want to be as flexible as possible and the platform allows for that. We love being able to just pay for what we use.
What did you do for workspace before?
I have always been a bit of a nomad and have tried out loads of different coworking spaces.
What has been the main benefit for your team from using Tally Market?
I am going to use an example from today, someone in our team was having problems with their internet at home. He messaged in the morning saying he was going to log off and quickly find somewhere on Tally Market near his home so he could work from there instead.
Having that on-the-spot flexibility to decide I am going here today is a massive benefit.
We also find it is very useful to be able to come together as a team. We always get a lot more done when we meet in person and like to bounce ideas off each other. The venues we have been to so far on Tally Market have all been lovely and have plenty of space for brainstorming.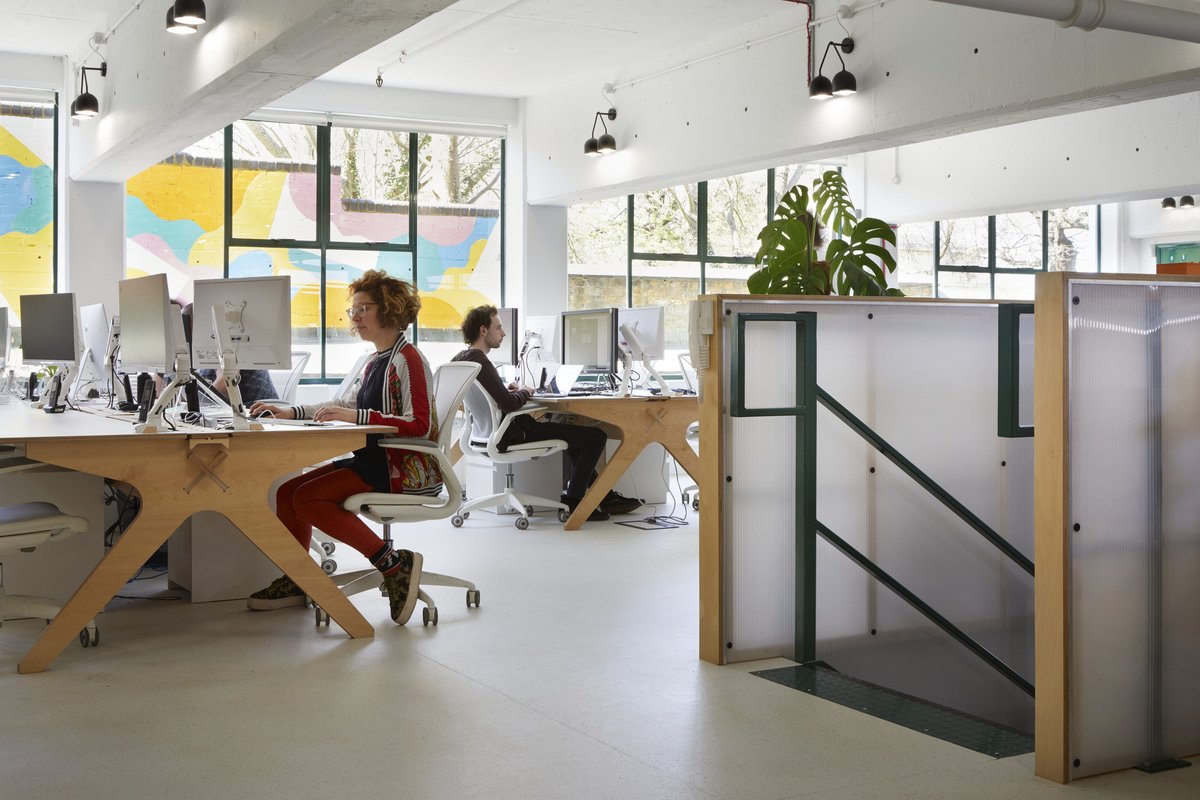 What has been your favourite venue so far?
Neighbourhood Works is a really lovely place with lovely people. It also has plenty of quiet spaces where you could nip off and take a quick Zoom call.
What do you look for in a space to work?
I like the vibe of a coworking space. I love the buzz and the energy you get from being surrounded by other entrepreneurs all working towards something they are passionate about.
A good coffee machine is also a massive plus!
Do you have any tips you would like to share on how to manage a hybrid team?
Having good internal practices is so important. Be sure to set them out from the get go- these are our processes, this is how we communicate, this is where we document everything and this is how we manage projects. t is also important to be mindful that your team will always be made up of a diverse range of people who are at different stages of both their professional and personal life. Having a clear set process will make sure the playfield is leveled and just allows everyone to get on with their jobs.
What is next for Goodfind?
We just launched our membership pilot, which offers people the chance to spend a set amount of money on sustainable products every month. Our goal is to save everyone's time and money by cutting out the need to find and verify sustainable brands yourself. We are doing the hard work and bringing them all together on one platform.
Thanks so much to Nohelia for your time and for sharing more about team Goodfind and your journey so far on Tally Market. A membership to Goodfind is going to be on all our Christmas lists this year!