Everybody loves the stylish Mindspace. Visiting this coworking space is a bit like going to a fancy boutique hotel. With comfy sofas and huge windows, it is just a lovely place to spend a day working. They have plenty of phone booths if you need to take calls and a great breakout space if you want to chat with your team.
For the eco-conscious, the People's Mission Hall or the Fulwood are the locations for you. Everything at X and Why is designed with the environment in mind, think living roofs and energy-efficient lighting. With bird noises to help you concentrate, a beautiful green courtyard and plenty of plants (more than one per person!) This is a great spot to get your head down.
Queen Mary University Enterprise Zone, Whitechapel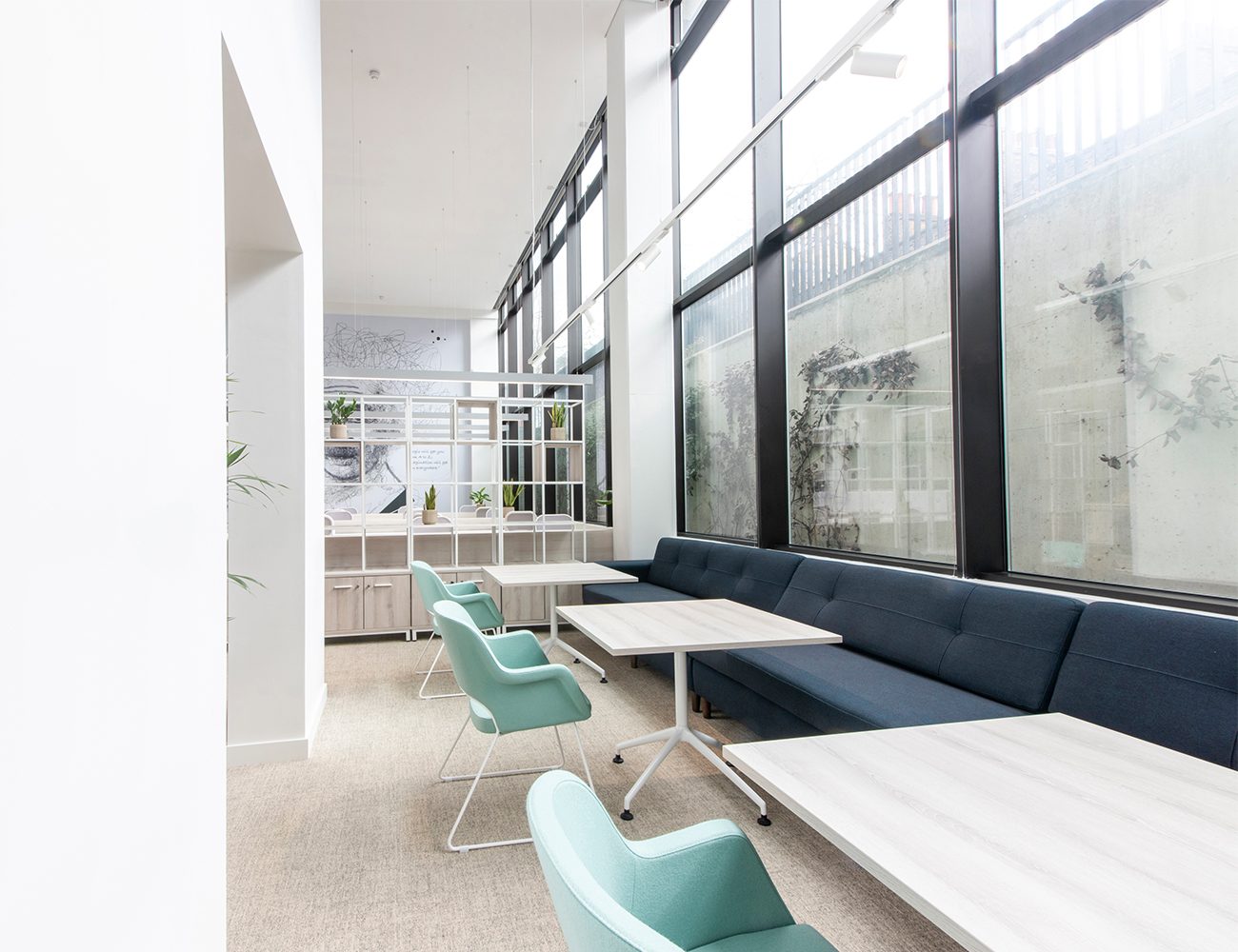 We love this workspace tucked away in Whitechapel.  It has great big windows letting the light in and a library feel which helps keep the team productive.  The unlimited free snacks is an added win. There are also lots of meeting rooms and quiets break out spaces to chat with your team.  
Day passes £15
Meeting rooms from £30  

Book now:
Queen Mary, Whitechapel

Market, Peckham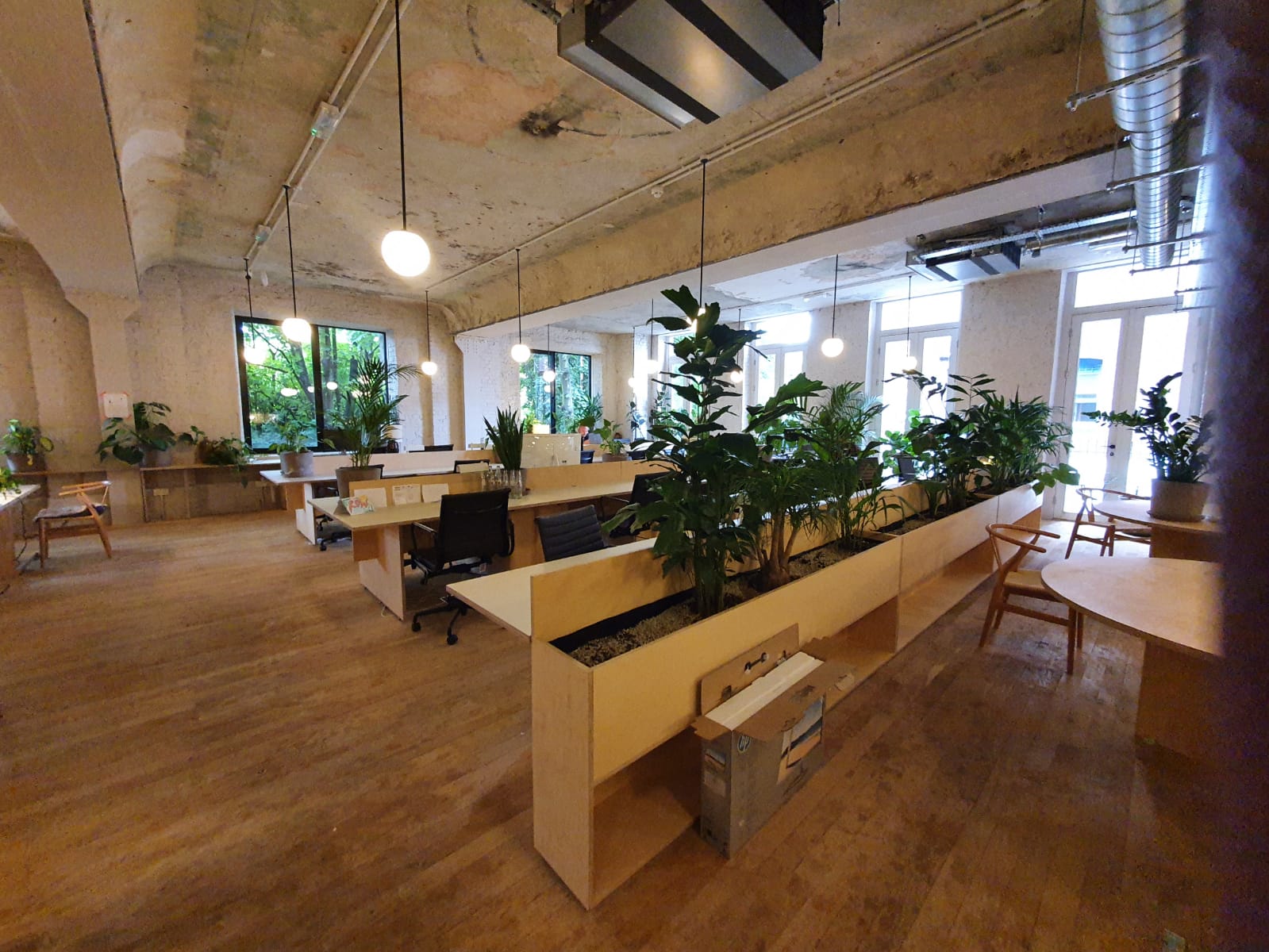 For South Londoners, Market in Peckham is a great pick.  Located in the trendy Bussey building development so you are surrounded by rooftops and food options and just seconds away from Peckham Rye station.  This is an excellent spot for a day of focus. The ambience is quiet with plants, larger windows and a beautiful design.  
Day passes - £25
Meeting rooms from £15

Book now:
Market, Peckham

Venture X, Chiswick Park
With panoramic views of London Venture X Chiswick Park offers all the modern workspace - fantastic workspaces, meeting spaces, soundproof phone booths for confidential calls or virtual meetings, and great transport links to central London and Heathrow.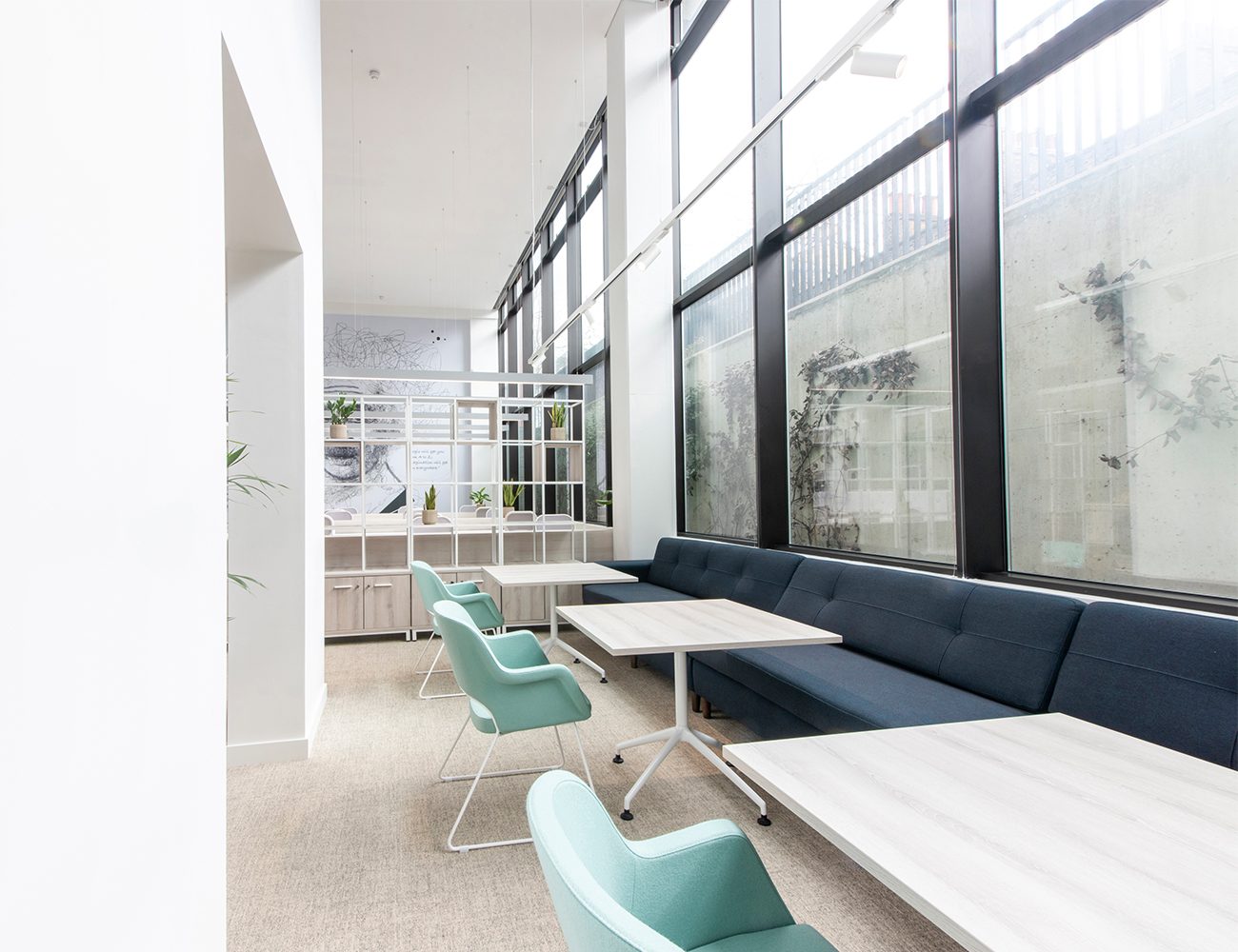 Day passes £25
Meeting rooms from £40

Huckletree, XX and XX
People love Cobalance for the chilled out vibes, it is a great place to come if you want to focus - honestly, if you're stuck in a rut a day at Cobalance will get you productive again. Not only that but you get UNLIMITED barista coffee. Located in the centre of Shoreditch there is no end to local lunch and after-work drink spots.
Day passes - £15
Meeting rooms from £15

"The team are fab, welcoming, can't do enough for us…….very cool place…love it." (Paul Sanderson, Help me Angela)
If you want to feel good about where your money is going look no further than Only Connect. They donate all of their profits to their charitable work with the criminal justice system. The space has a lovely ambience with fairy lights and chill out areas with bean bags. Only Connect is a really popular spot for teams to come together and they include one hour in a meeting room with their day passes. Located a short walk from Kings Cross station.
Day passes £15
Meeting rooms from £25

Landmark, multiple sites across the UK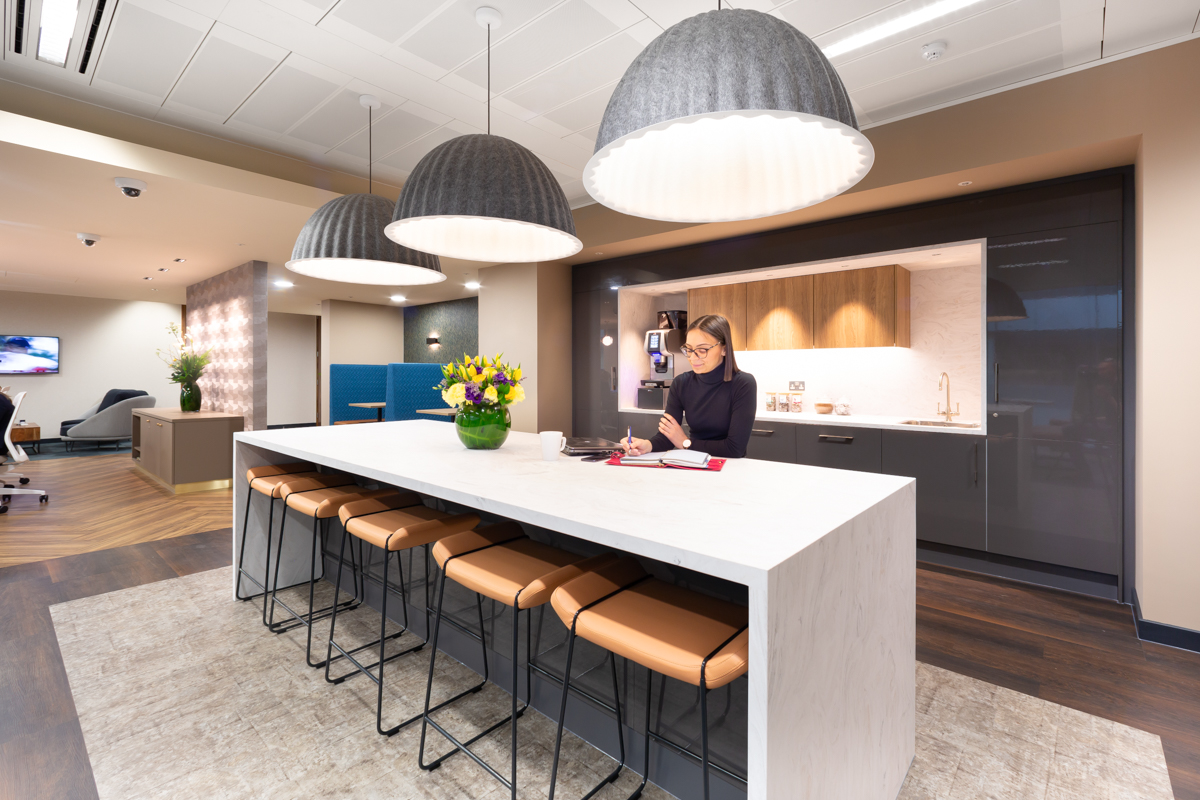 With venues all over the UK Landmark offices are great spots to choose for individual work or team meetings.  With offices in all the locations, you could need Landmark are a great choice if you want all the facilities you would want from a high-quality coworking space - phone booths, meeting rooms, high-speed wi-fi.  
Day passes £30
Meeting rooms from £65  

Book now:
Canary Wharf
Aldgate East
Aldgate
99 Bishopsgate
110 Bishopsgate
GraceChurch Street
Royal Exchange
Fenchurch Street
Cannon Place
Monument
Barbican
Gitspur Street
Chancery Lane
Alfred Place
Newman Street
New Cavendish
Cavendish Square
Portman Street
Victoria
Manchester Picadilly
Manchester Spinningfields
Leeds
Birmingham Snow Hill
Birmingham New Street
Reading
Milton Keynes
Bristol

Looking to (Book now - simply (register for an account and you can book any of the above workspaces in seconds either for yourself or for your team.
Still not sure where would work best for you, feel free to message us on our chat and we can see how we can help.