Check out our case study on how Tally Market found Florence not one but two full-time offices for their growing team.
After lockdown restrictions ended Florence needed somewhere to bring these new teams together. However, searching for office spaces in both Glasgow and Birmingham simultaneously whilst managing their teams is not something that Managing Directors Dejan Kojic and Derek Brown had the time to do.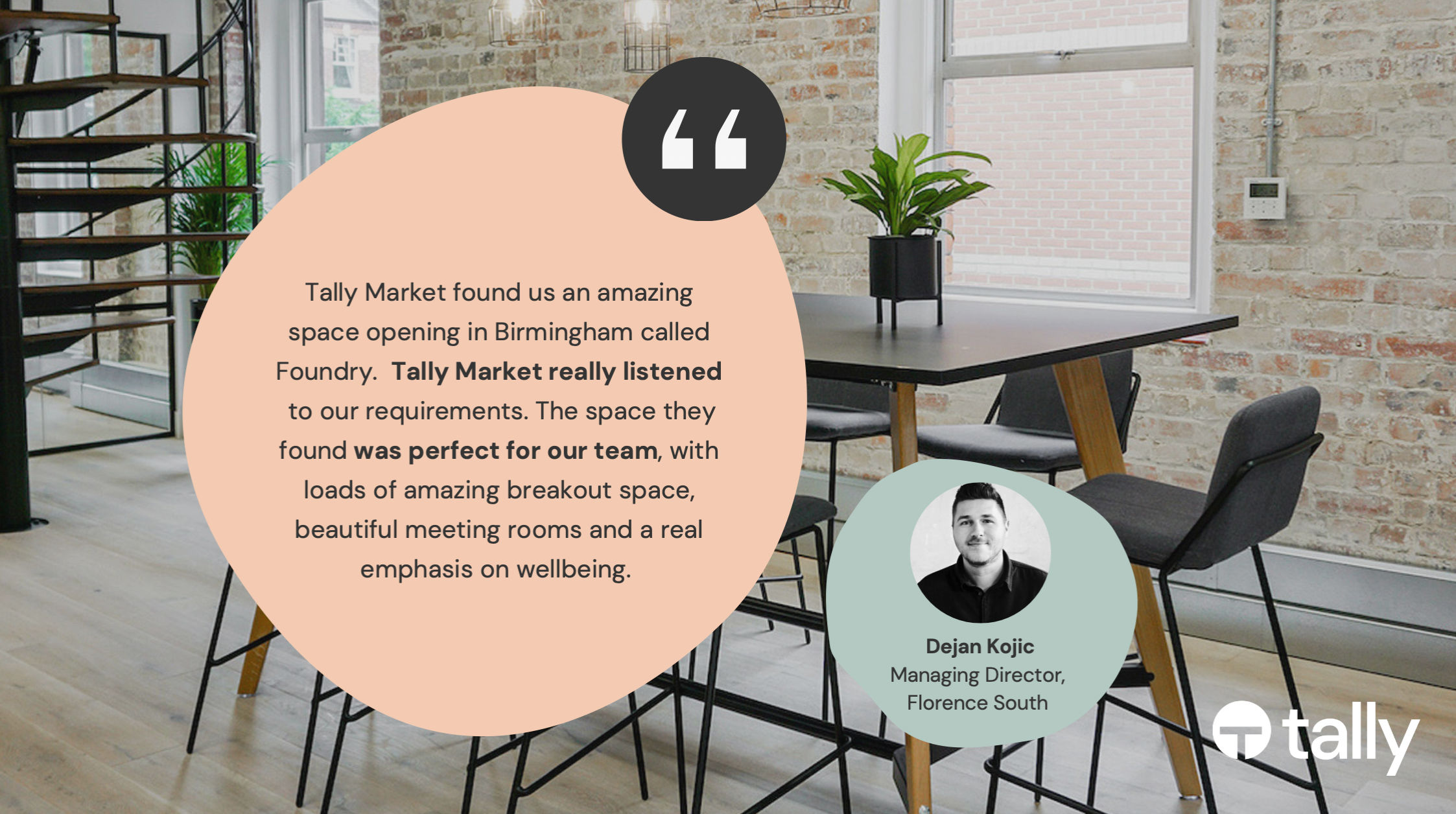 They turned to Tally Market for help. The brief was simple, a lot of the team had never met in person before, therefore they needed somewhere they could come together, collaborate and build an amazing cohesive culture.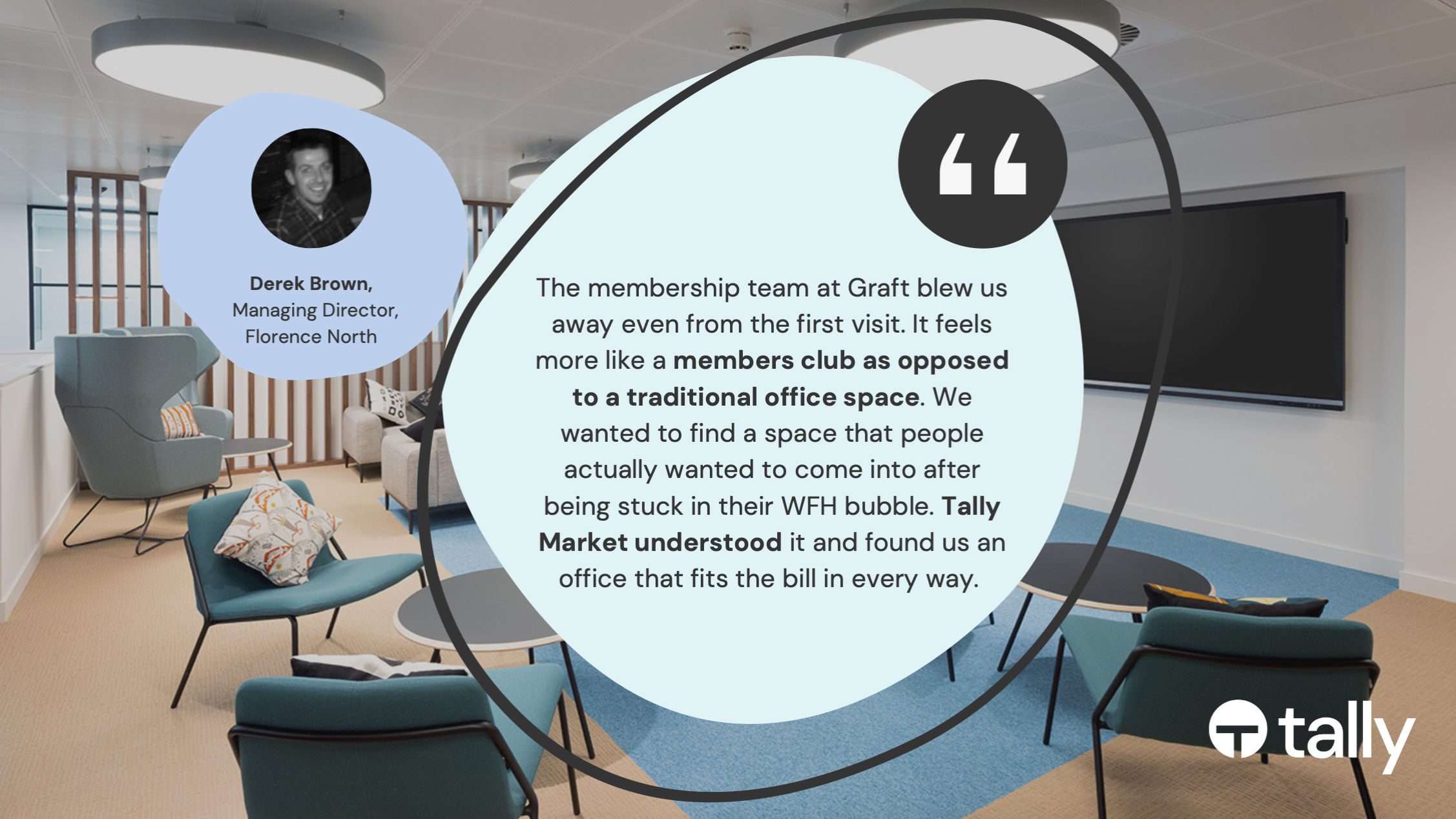 Finding the perfect office space for your growing team can be tricky. Especially when you're focused on managing and scaling a business. Tally Market can take the burden off your hands and find you the perfect space. If you'd like to kick start your search, tell us your requirements here and we'll be in touch.