These days, an office isn't always needed but is always expensive. Can you cut the cost without compromising on privacy by utilising a shared office for your team?
Gone are the days in which people want to come into the office every day. But, there are clearly still benefits to teams collaborating and seeing each other in person a few days of every week. Could the answer be a shared office? One company has the office for two days a week, the other for two days per week and it's shared on Fridays.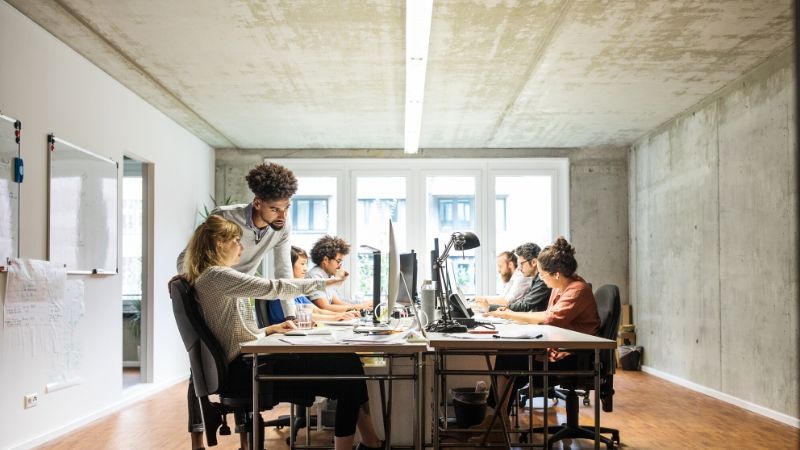 Benefits
Cost: You benefit from paying half of the price of a permanent office you could not otherwise afford.
Flexibility: You have a larger space for the company "All hands" but not when you don't need it.
Knowledge: Unlike big shared workspaces you end up having a genuine connection with the team you share the space with. If you can find a company that is on a similar journey to you this can be invaluable - your small marketing team suddenly has people doing the same thing to bounce ideas off.
Shared resources: Let's be honest there are plenty of costs like training, events and even your office manager or PA that could be usefully shared between two companies.
Things to consider
Rules and Guidelines: Agree rules from the outset and document them - you need to be agreed on the terms of the lease, when people are allowed to use the space and any other costs. Being detailed at the start is important to ensure everyone is on the same page.
Noise: If you are planning to have days where both teams are in the office, do a trial. Some companies are much noisier than others!
Equipment: Screens, printers, coffee machines and other equipment. There is probably little reason these can't be shared but worth discussing this from the outset as increased usage will result in increased repairs.
Security: Both companies need to follow processes, if there is a burglary. We also recommend plenty of lockers (everything will need to be put away at the end of a day), cameras are a good idea as is security marking all valuable equipment.
Insurance: Make sure you disclose the office arrangement to your insurance company.
How Tally can help
At Tally we work with Startups and SMEs and have plenty of companies looking to move to this model so can assist you in finding the right office sharing partner. Contact us to find out more.
If you do adopt an office share model we can also support with day passes for your employees when the office is being used by the other team. Contact us to find out more.
We also offer private offices bookable for the day if you are not yet ready to commit. Contact us to find out more.